So I quit my old job, got a new one, so hopefully I will have some more time to go out and shoot, and therefore update the blog.
So here we got some photos from a day out in the City, skating around downtown. First hit up this nice bump over the sidewalk. Ian Brunkow with a Frontside Flip:
And Leandro with the Backside variation:
Then we headed over to the Transbay Terminal where Ian got this perfect Nollie Cab: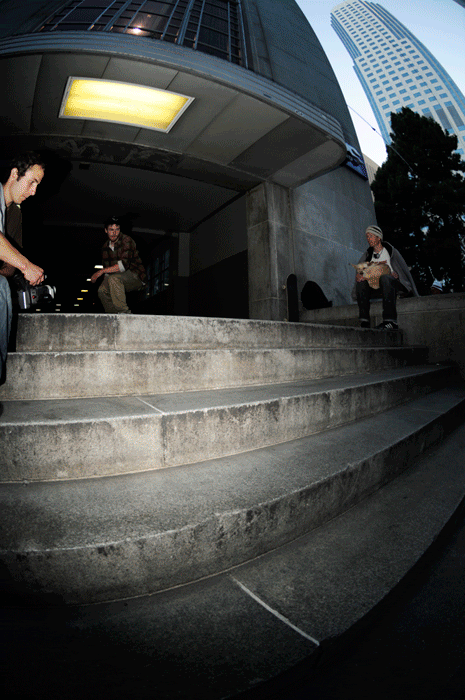 Now this was a couple weeks ago. Just earlier today, I was on my way home from work when I ran into some of the Sacto homies skating at the Library. I quickly ran home, grabbed my board and gear and made it back in time to catch Andy Dicker's Bigflip over the gap: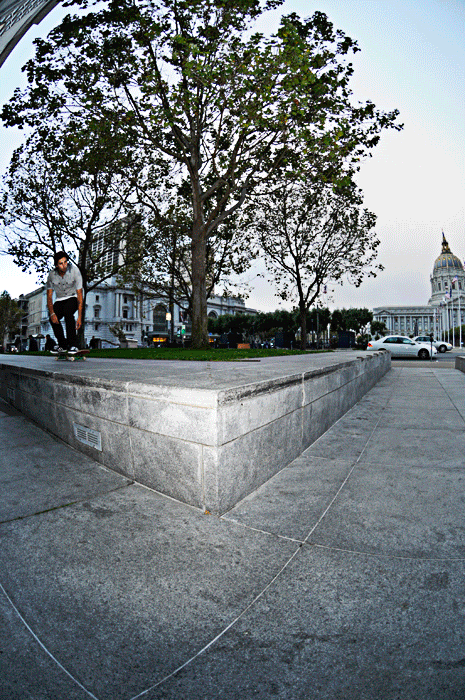 Making it look easy.
Stay tuned.