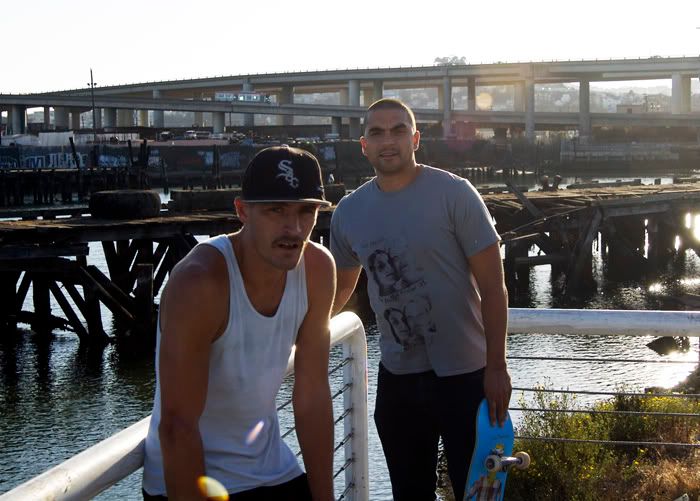 Alright. In this post, I am trying that cool linky thing everyone is doing. Hopefully it works.
So Sacramento locals and total shredders
Judd Hertzler
and
Rob Mason
came over to San Francisco yesterday with filmer
Jack
. We first met up at 3rd and Army to skate this new
tranny thing
. Rob got a sick Back 50-50: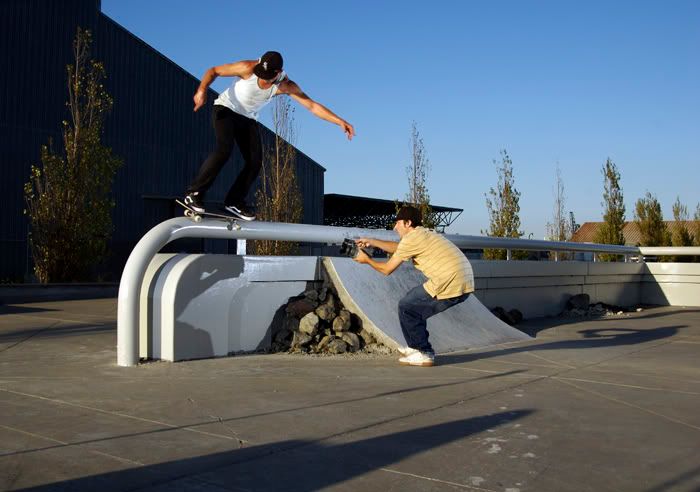 and a Back Lip: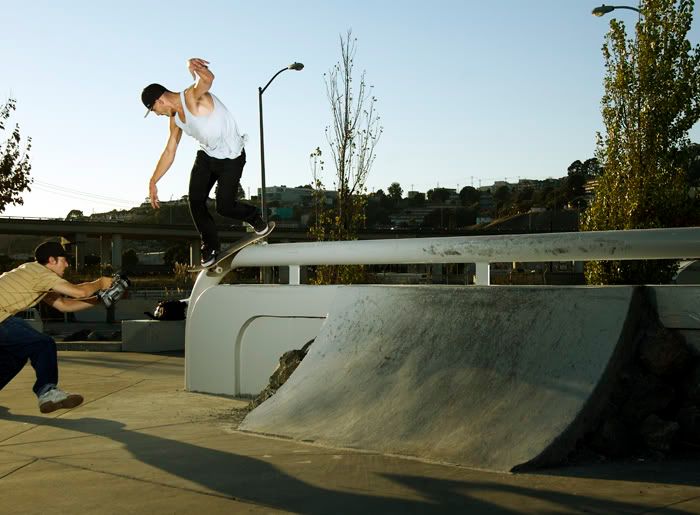 We ended up going to a couple other spots, including this
shitty ditch
. We got some shit done, and went for burritos. Fantastic.